That's why they should be repaired immediately. I cannot recommend strongly enough to have these old columns repaired from time to time. Left to deteriorate these slipping columns can lead to damage that will cost thousand just depending on the severity of the situation.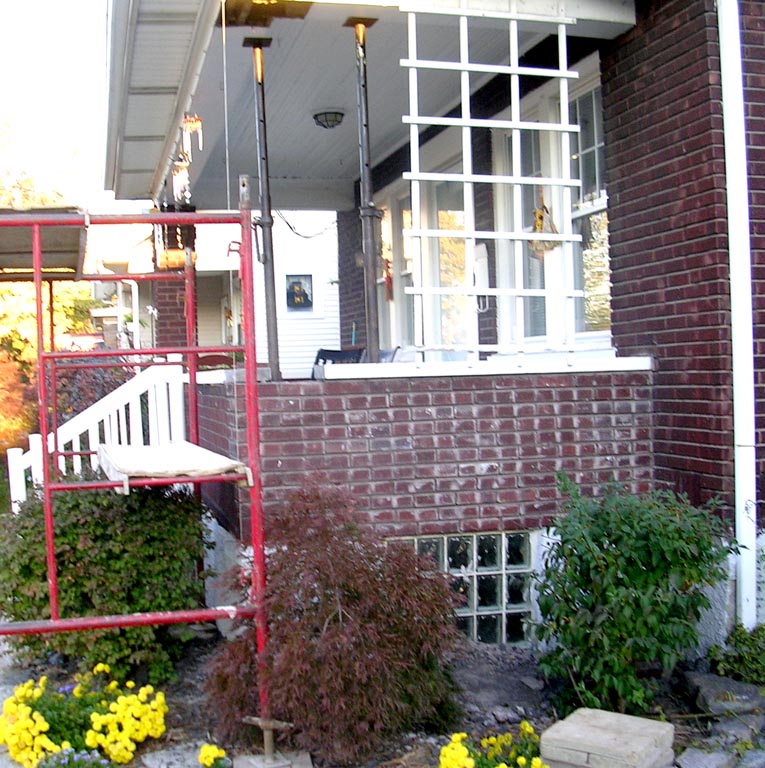 First the roof needs to be supported before the column (and walls if necessary) is removed. This requires special support jacks that take the load off of the column, allowing it to easily be taken down.
It's very important that someone who understands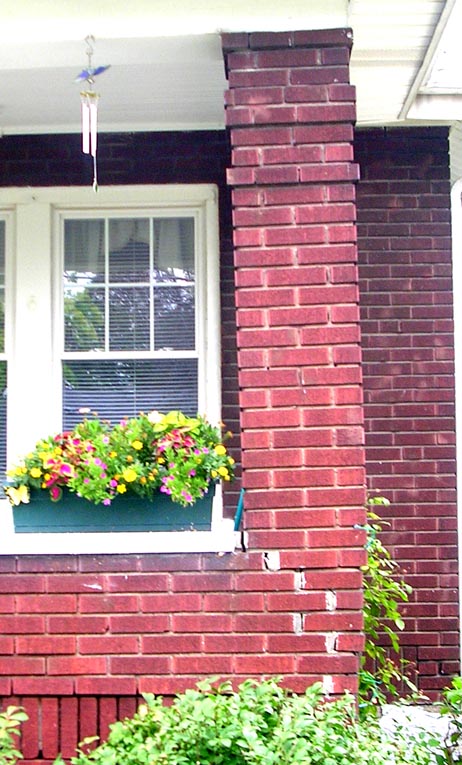 structural loads performs this task as the contractor can have issues with differing soffit and siding materials that can complicate the shoring process. This is very important to prevent damage to the soffit and siding material and to keep the roof from falling in. Trust me… it has happened!
This is not the time for 'amateur hour'!
Once the column and walls have been reconstructed it's time to go home and wait a couple of days. You don't want to place the load back on the columns and the walls to quickly. The masonry needs to cure enough to reach the desired compressive strength that will sustain the roof loading.It's a good idea not to push your contractor to complete the job sooner than is required for proper curing.
How long do you wait?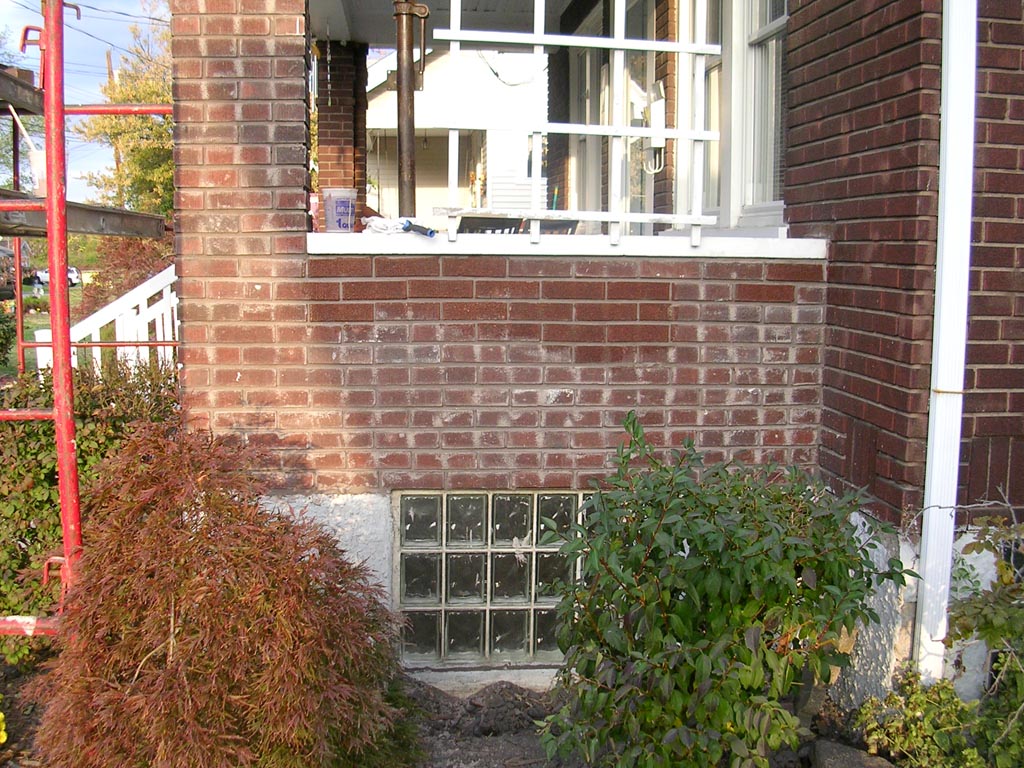 Well that depends on a lot of conditions that are to numerous to go into here. If you selected a knowledgeable contractor he will know when it is time to remove the shoring and complete the job.
That's why it is so important to choose someone you trust who has a solid reputation. Anyone else and you're just looking for trouble.
After the masonry has cured for a few days it's now time to stain the masonry to blend in with the existing mortar and brick colors.As you can see from the photo you can't tell where the repair has been made.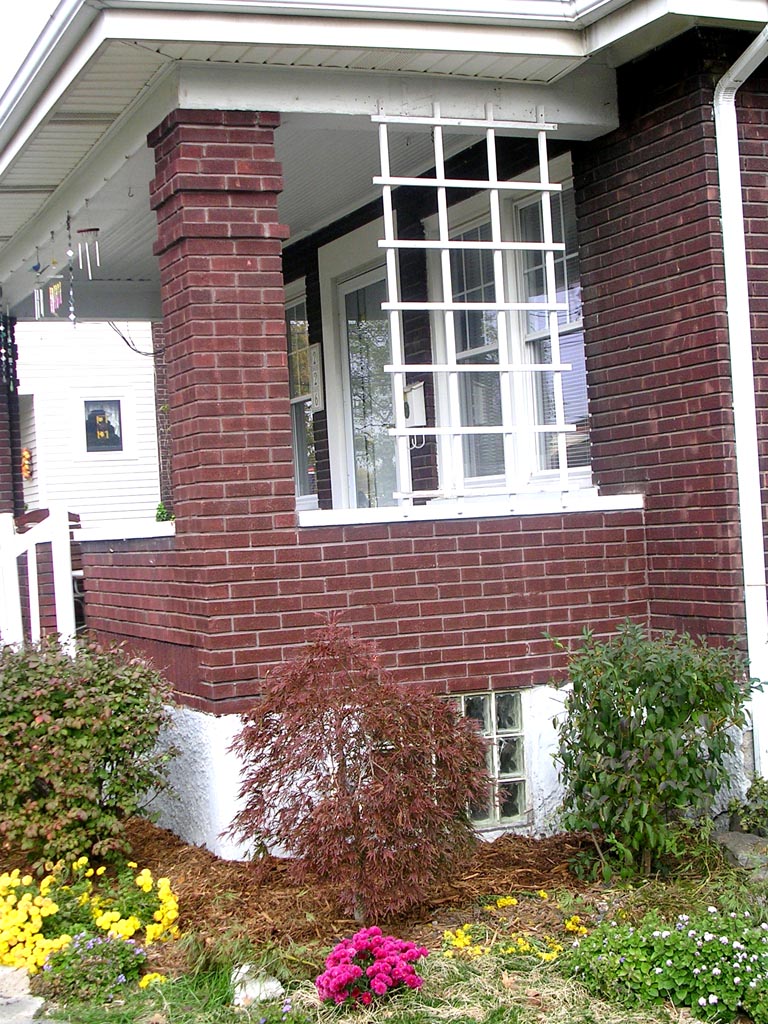 This is a true sign of a professional and if you wish your home to look well maintained it is important that repairs are not obvious. Obvious is the sign of an inexperienced contractor. You decided what's important to you.