If you are in need of hiring a tradesman these few tips will go a long way to making sure you get value for your money. With any project around your home or business you should have a clear idea of the work that you wish completed.  Nothing bothers a contractor more than a potential client telling them  "Well you're the expert… you tell me what's wrong!"
This type of attitude will get a home or business owner nothing other than an inflated price if he gets a price at all.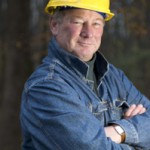 All a contractor ask for after driving to your home or place of business for little or even no charge,  is to be treated with a little  respect. Nothing over the top. Just a recognition that  he does have a knowledge base that he can and usually will, share with you for many times little or no cost.
After all most competent tradesmen have spent years learning their trades and accumulating knowledge. They have worked on projects or built things that may only happen once in a lifetime. Sso an experienced tradesman will bring a lot to the table when you chat with him about your particular problem.
Remember this isn't home depot we're talking about here; a mans' knowledge is not  a commodity product. Once you start making someones service a commodity then you will get commodity service… simple as that.
No, the best way is to contact your tradesman and explain to him what you think your problem is and ask if he can take a look at your situation and give him a recommendation and what needs to be done.
Have the tradesman come out to the site and quote a price for the work. If the work involves basic materials then it's probably easiest to have the price quoted for labor and materials. If the job involves high-end materials (specialty or one of a kind products), you may want to have the price quoted for labor only – the cost of materials will vary considerably with your specific selection.
With this is mind you will find most contractors eager to help you with a solution to your problem and most likely at an acceptable price that both you and he can both live with.
by Michael Olding
Michael